"We shall not cease from exploration, and
the end of all our exploring will be to arrive where
we started and know the place for the first time." 
—  T. S. Eliot
Maurice Taylor offers individual psychotherapy and couple counseling sessions.
In the end, only three things matter: how much you loved, how gently you lived, and how gracefully you let go of things not meant for you.

Individual & Couple Sessions
I specialize in:
relationship issues
challenges of mid-life transitions
addictions and compulsions & codependence
expatriate, repatriation challenges
resolution of the emotional trauma from childhood
"The complexities of love may seem mysterious, but the wisdom in Taylor and McGee's The New Couple and its Ten New Laws of Love guides us to awareness, wholeness, and infinite blessings."
— Deepak Chopra, M.D.
"Taylor and McGee have boldly declared the end of the 'traditional marriage' and replaced it with an image of the 'new couple.' The 'Ten New Laws of Love' is a remarkable, clear, systematic and complete guide for couples living in the modern context. I highly recommend it."
— Harville Hendrix, Ph.D., author of
Getting the Love You Want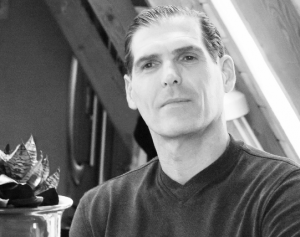 For nearly 30 years I've been working in private practice with adults and couples, first in Asia (Singapore), and now in Sausalito, California. I am co-author of the relationship books The New Couple (HarperSF, 2000) and What's the State of Your Union? (Moyer Bell, 2007). I've co-led relationship workshops on four continents and for five years co-hosted a relationship call-in radio show.